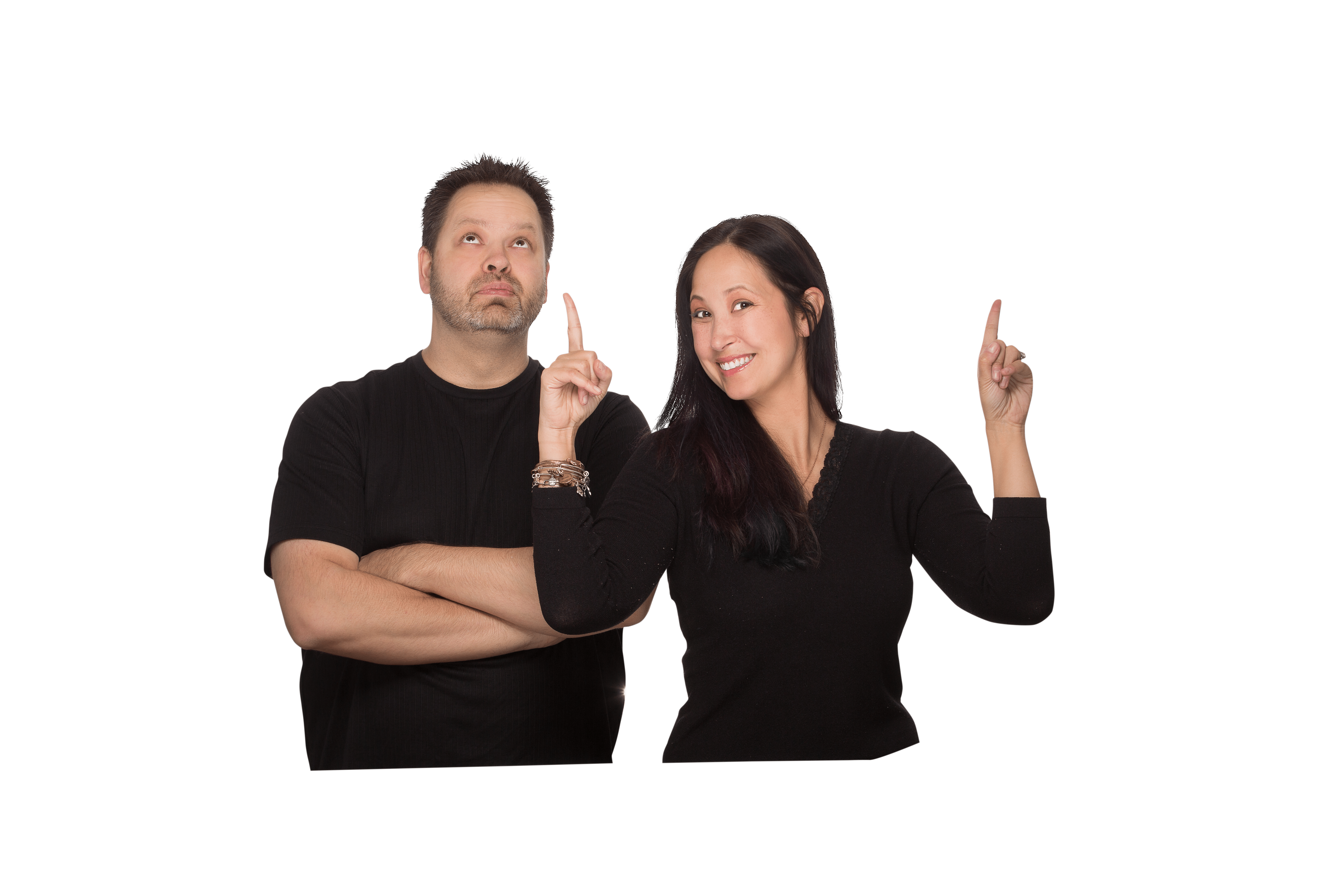 Learn all the ways you can work with us with our Free Resources and our Signature Programs!
Here are some value packed, FREE resources that you can get started with to help you grow your online business!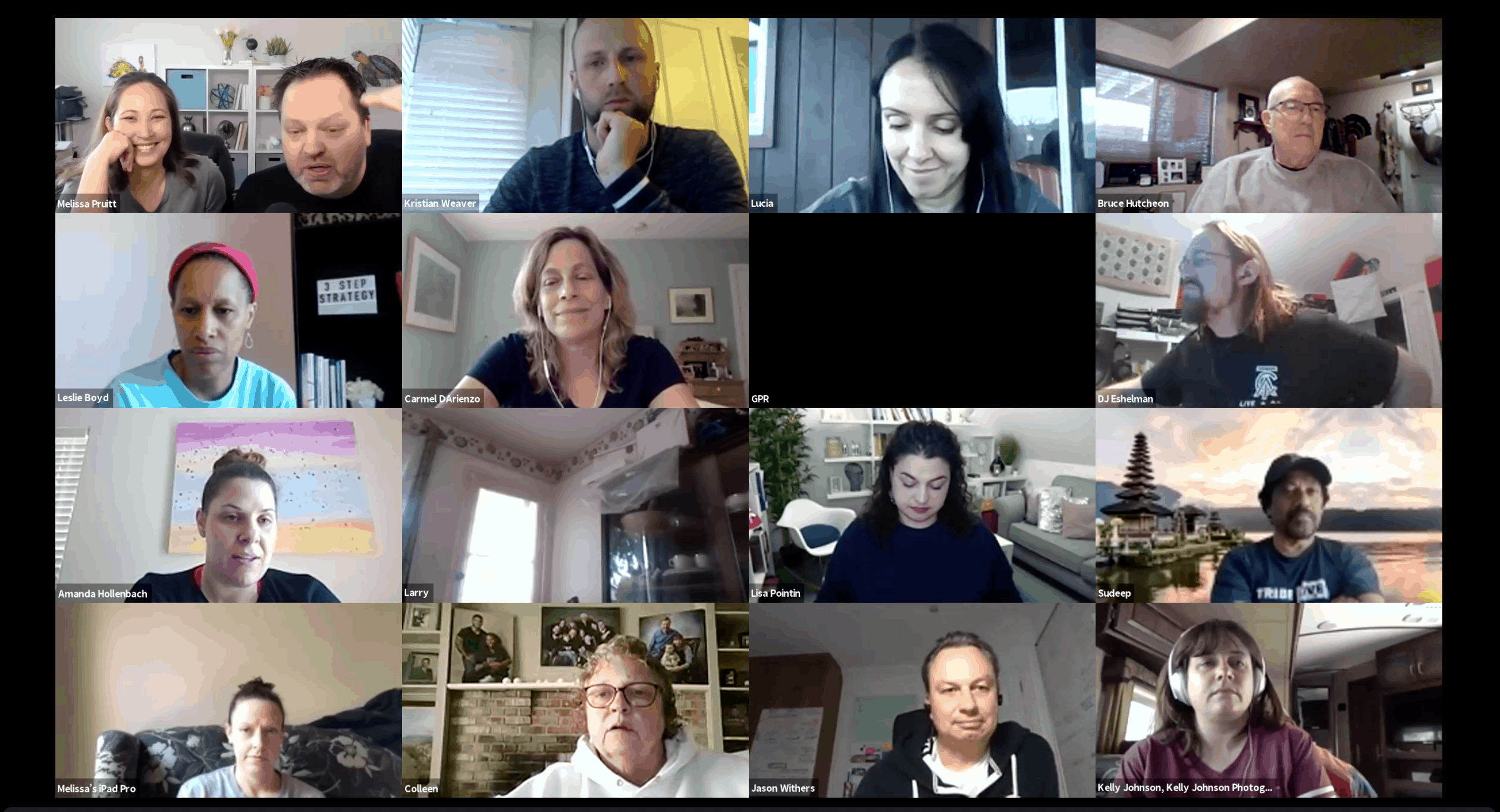 FREE Zoom call training on online memberships offered twice a month to help you get unstuck, so you can build, launch, and grow your membership
52 Conversation Catalysts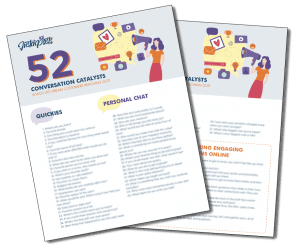 Never wonder what to post again...52 weeks of proven posts which get customers DMing you! Grab this cheat sheet of 52 science-backed conversation catalysts which get dream customers reaching out!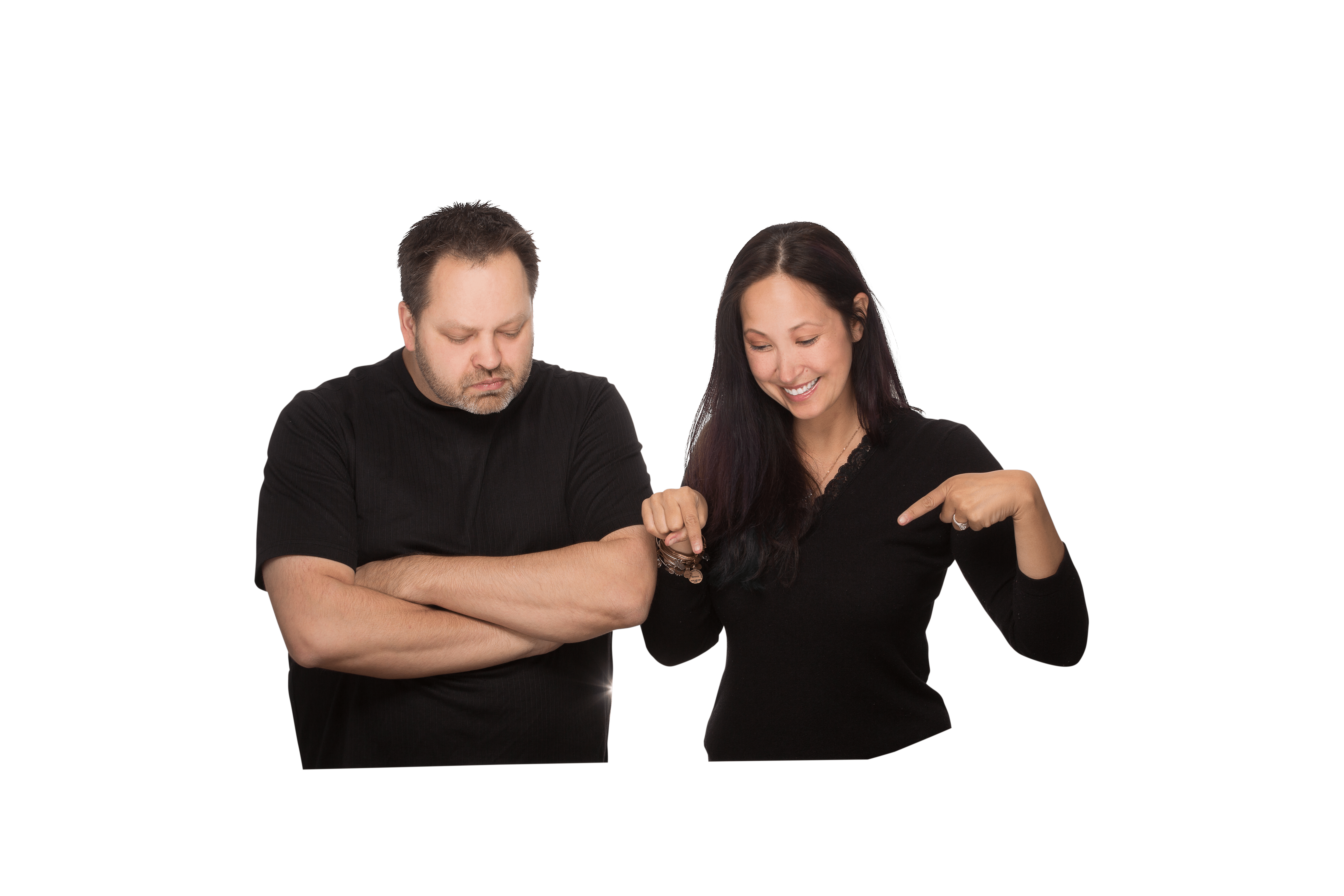 We've created some AWESOME Signature Programs designed with YOU in mind to help you build, launch, & grow your courses & memberships!
The Dream 100 Membership is the private, practical, and personalized Business Mastermind for online entrepreneurs to help you build, launch, and grow your online courses and memberships.
The Dream 100 Membership is large enough to serve you and small enough to care.
The Dream 100 Membership was created to balance online business knowledge and expertise in a small group coaching format for those that want a one on one coaching experience without the expense.
The Dream 100 Membership is for online entrepreneurs looking for more direct connection, conversations, feedback, strategies and tactics vs being in large programs where you may feel like you don't have a direct voice.
We believe in going deeper with fewer and that's the power of The Dream 100 Membership!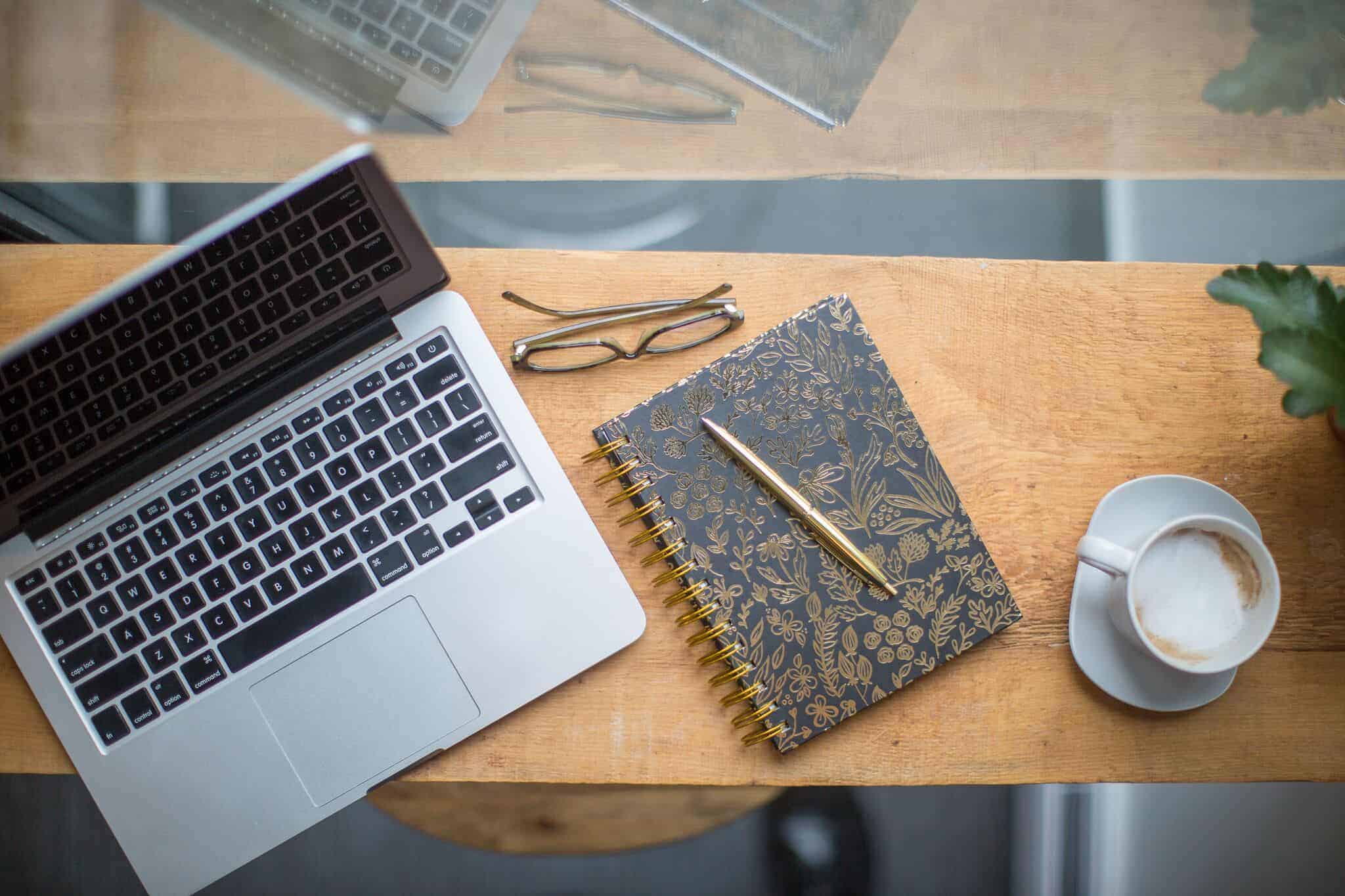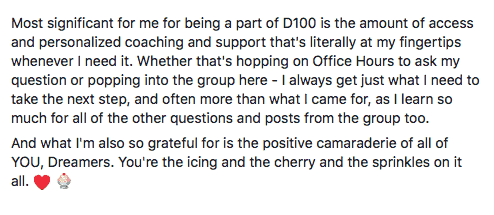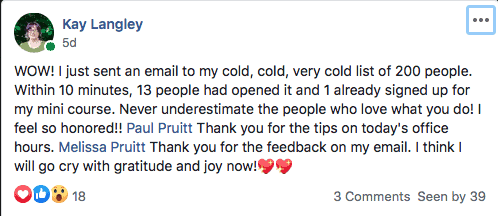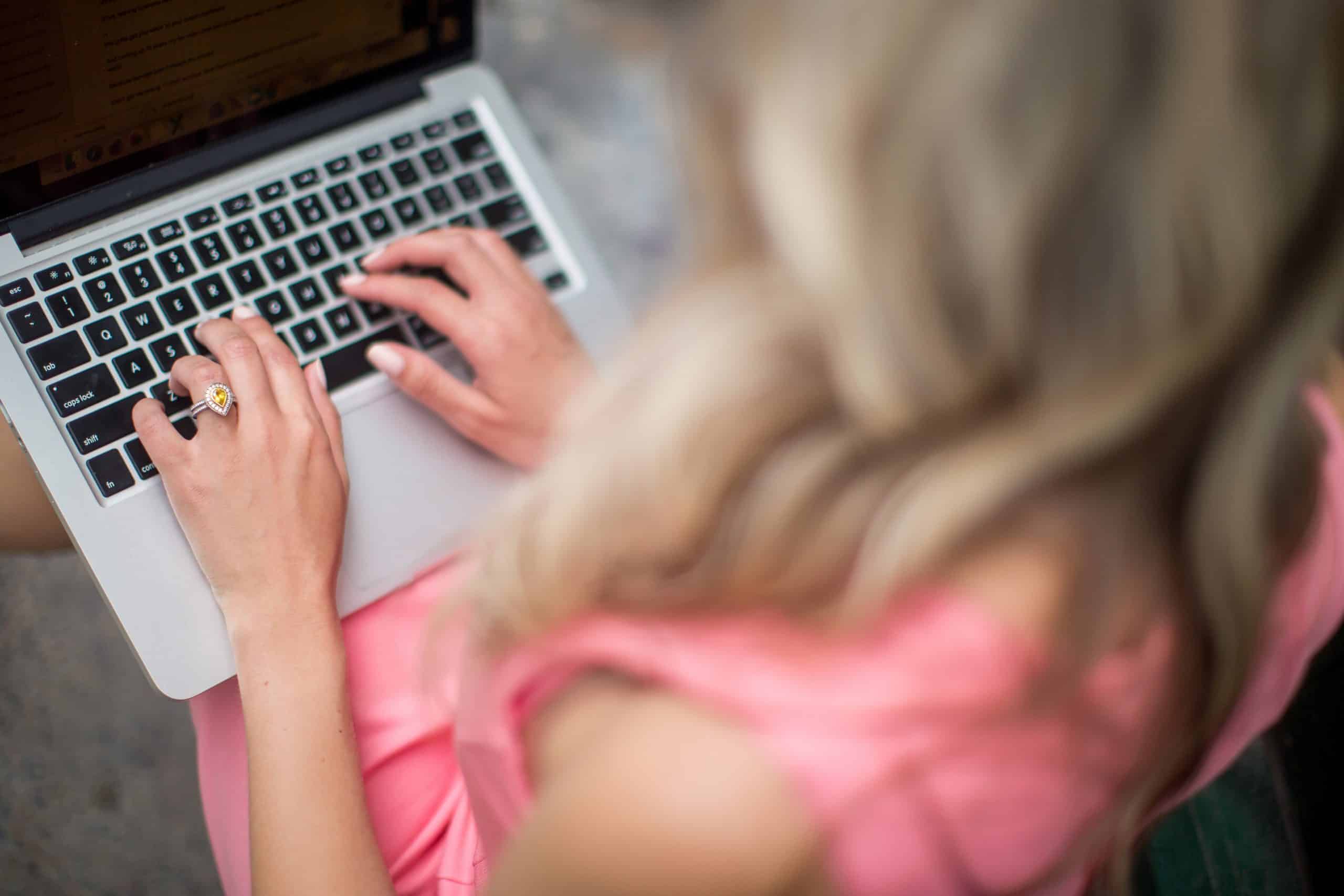 If you've ever wanted...
...A Facebook Ads strategy that tells you step by step what to do so you don't waste money
...An expert to hand you EVERYTHING to map out your Facebook Ads strategy and marketing plan
...Someone keeping you up to date on the changing landscape of Facebook ads so you aren't the last to know
… you've been waiting for ADaptive.
We're confident you won't find any other Facebook Ads course like ADaptive because of the attention we put into the marketing strategy and the way it's designed to help you.


It's the depth of your relationship that matters.
How much stress would that relieve, knowing you're just a post away from more clients?
That's what happens when you have an engaged following on social media.
We all know that social media is one of the best places to build our business and truly make an impact with our clients.
But the biggest question I hear from business owners everyday is: "What do I post?"
That's where Instaposts steps in.
Instaposts creates ENGAGEMENT. Not hollow likes or followers who'll never buy from you.