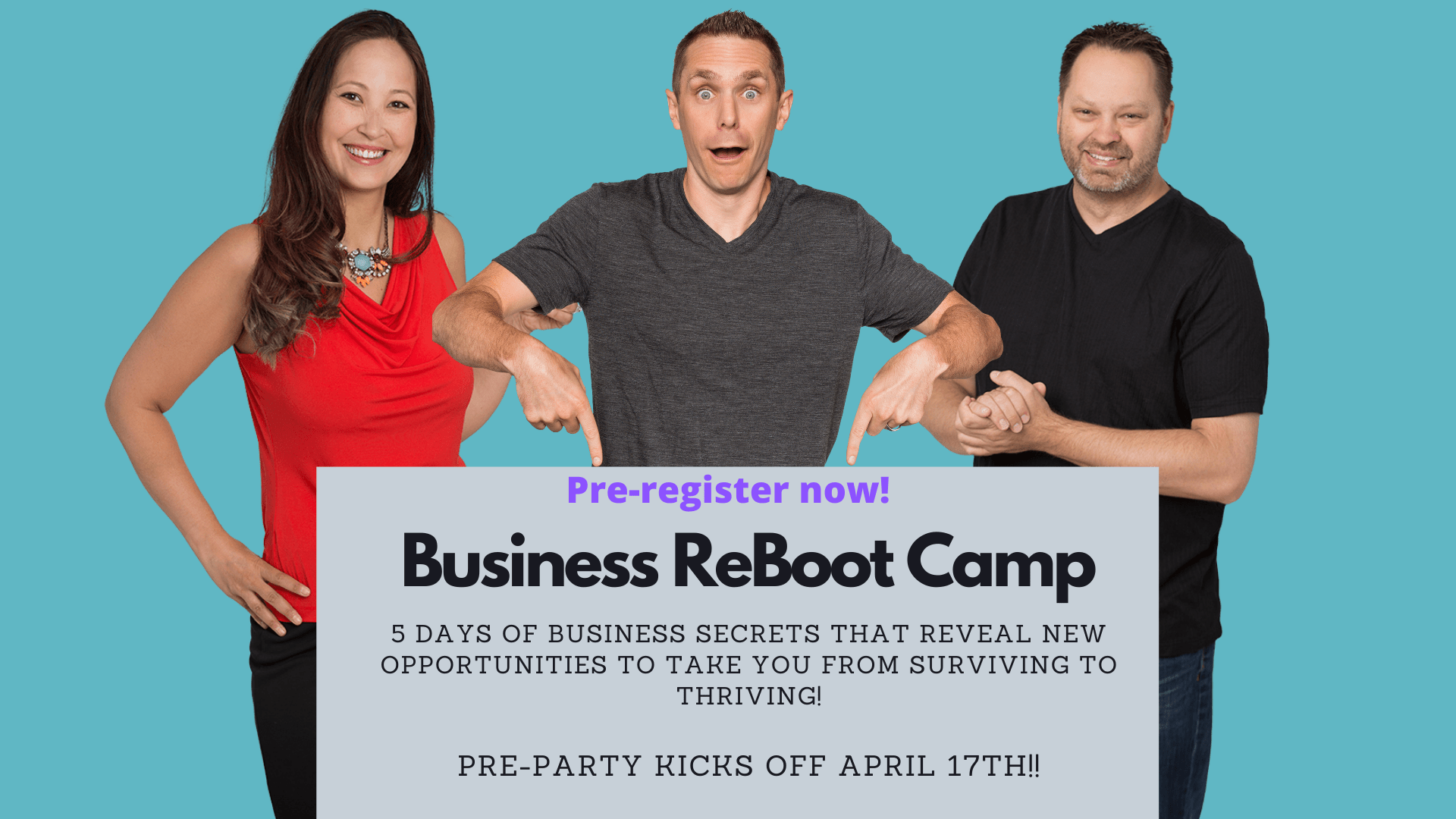 Get ready to unlock new business opportunities that will take you from surviving to thriving!
We are so excited to have you join us for this FREE event...the Business ReBoot Camp! We will reveal 5 business secrets that will open up your mind to all the different possibilities out there to build a thriving business!
Here's how to get started!
Step One: Fill out this form to join the Business ReBoot Camp! This also makes you eligible for some awesome swag and prizes we have planned for that week!